Foi um Sucesso!
Superamos as nossas expectativas, experimentamos e demo-nos bem, foram-nos propostos excelentes desafios que nós aceitámos e aguardamos com antecipação, partilhamos sorrisos, conhecimento, aprendemos muito com quem nos visitou, divertimos-nos imenso no processo e partimos com saudade mas com a certeza que voltaremos na proxima Maker Faire
We've exceded our expectations, made experiments that proven good results, got proposed great challenges that we promptly accepted and eagerly await, shared smiles, knowlege, learned a lot with those that visited us, had a lot of fun in the process and left with nostalgia but with the certainty that we will return next Maker Faire.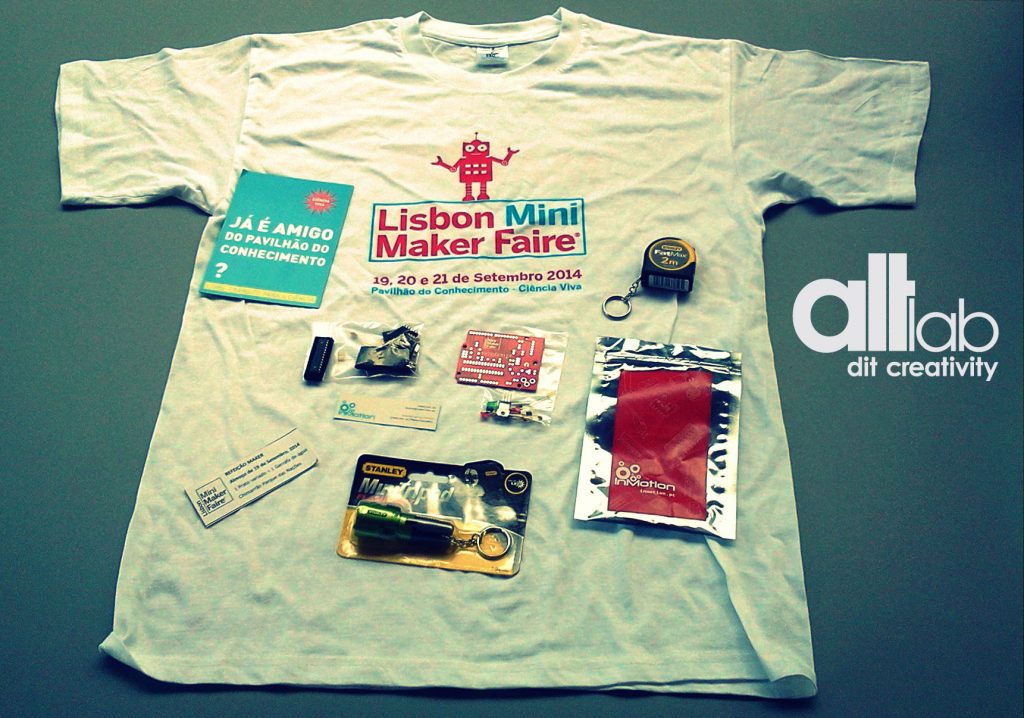 Um abraço especial aos nossos voluntários Ruy e Lia que se revelaram desenrascados e motivados como um verdadeiro hacker deve ser, faço votos que esta seja a primeira de muitas participações, foi um gosto participar convosco.
Os dois kits Arduinos que foram oferecido ao altLab pela InMotion vão para vocês. Já estamos a preparar um workshop especial aprender a soldar 🙂
No junk Challenge, todos foram vencedores, mas se houve alguém que se destacou pelos conhecimentos revelados em tão tenra idade foi este Rapaz.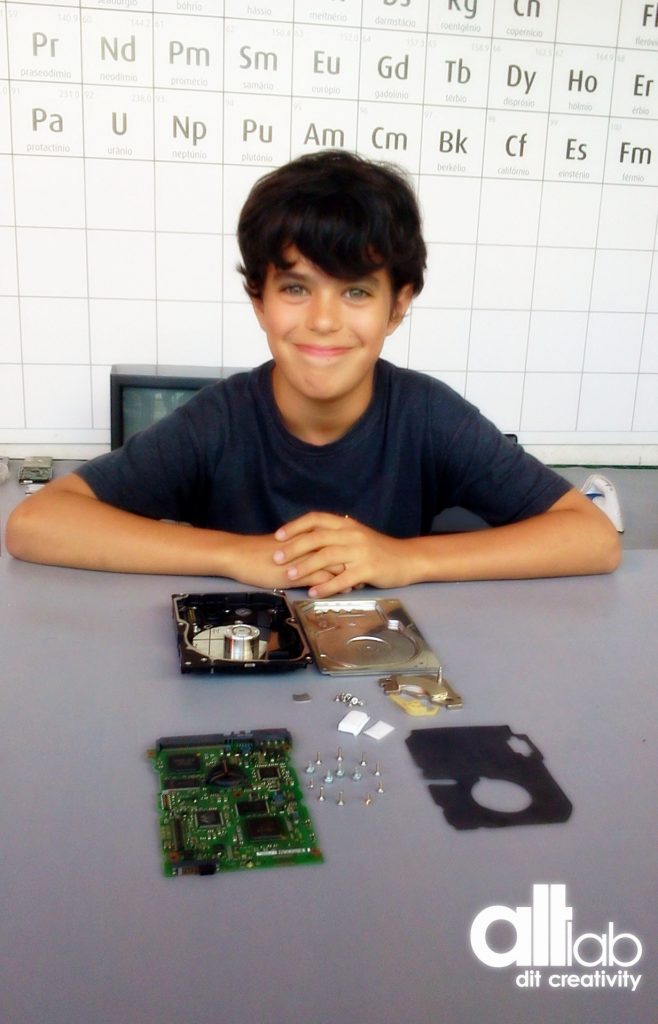 Temos para ti uma T-shirt e uma caneta Puzzle altLab! pede aos teus pais que nos contactem aqui para combinar a entrega do teu prémio 🙂
Até ao final da semana iremos colocar as fotos que resultaram do Junk Challenge e outras mais.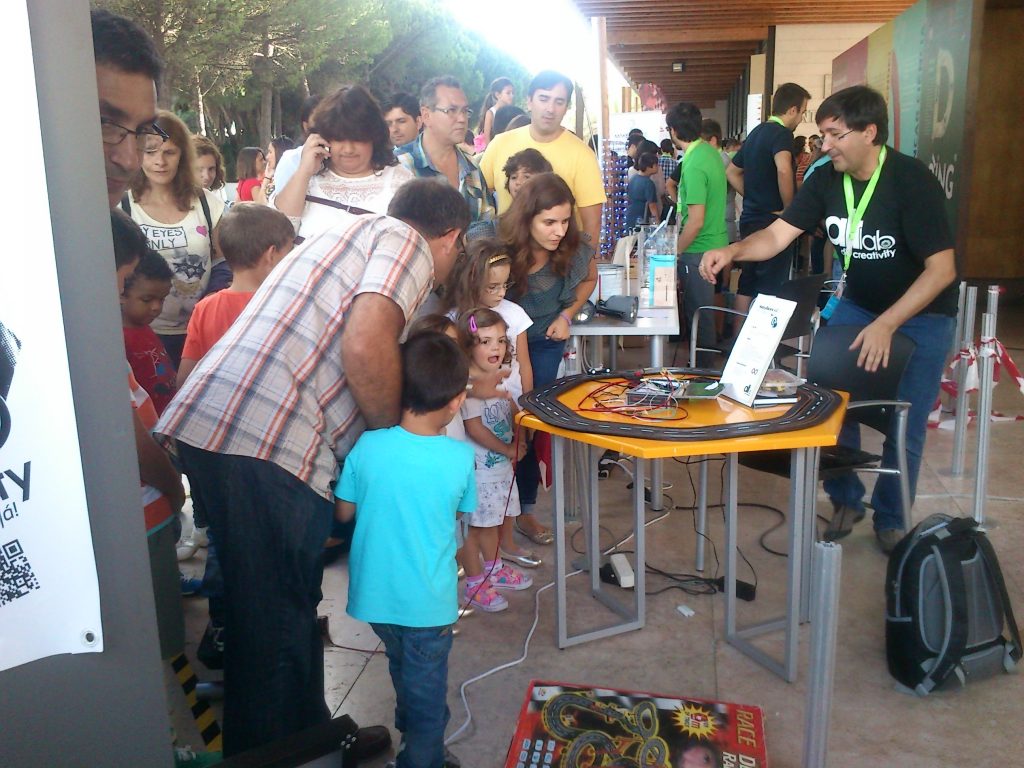 Seguem abaixo os nossos agradecimentos; 
– Ao Pedro à Inês e à equipa da hackerschool pela participação conjunta com o altLab.
– Ao nosso membro João Alves por se ter disponibilizado a representar o Lab junto das reuniões dos Makers, foi uma ajuda vital para a realização deste projecto.
– Ao Luis Dinis por teres ido sozinho ao altLb descarregar todo o material da feira, depois de um dia intenso e cansativo.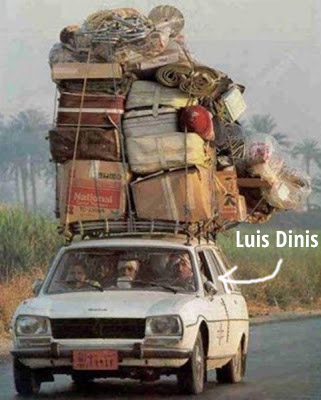 – A toda a equipa do altLab que trabalhou esforçadamente à frente e a traz dos panos para trazer à vida esta participação.
– À equipa Sapo, Pavilhão do Conhecimento e todos os voluntários da organização que sempre foram prestaveis e simpáticos.
– Ao Público em geral por ter aderido em massa e tornado esta uma grande feira
– E a todos os que de forma directa ou indirecta contribuíram para a participação do altLab neste evento.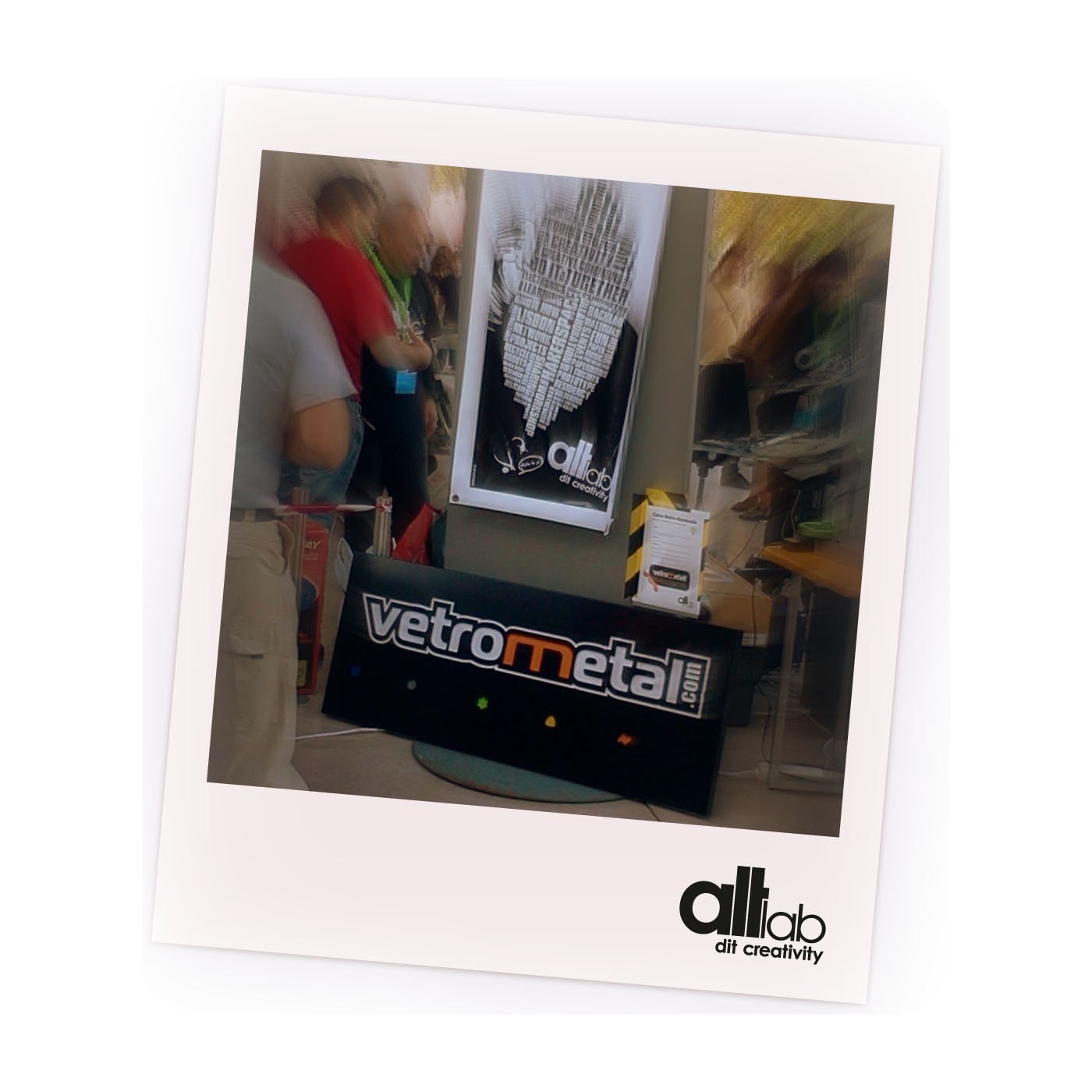 Um especial obrigado ao nosso patrocinador Vetrometal.com, sem qual o Junk Challenge e o nosso stand não teria tido o mesmo brilho.

Um grande bem haja a todos os que tornaram esta Maker Faire um estrondoso sucesso!
You are the Masters!