Ter­rific night yes­ter­day @ alt­lab!
The work­shop started with an intro to elec­tron­ics leav­ing the atten­dees anx­ious to get down to sol­der­ing.
Despite that, every­one was focus­ing their atten­tion on what was being said.
Half an hour later the sol­der­ing irons were plugged in and the fun started.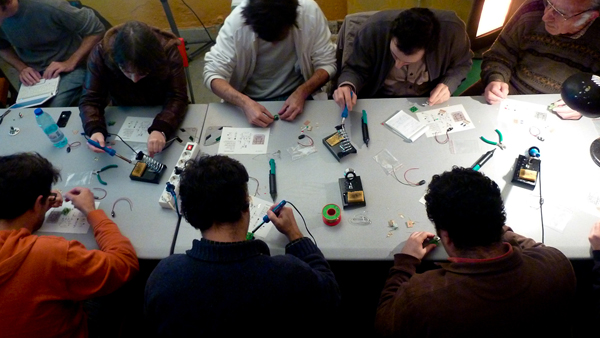 Hands-on and hav­ing fun!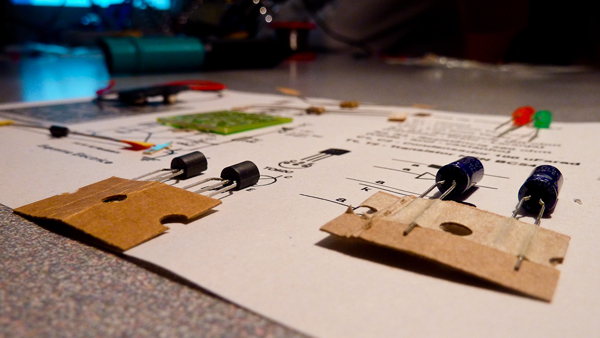 Blink­ing LED KIT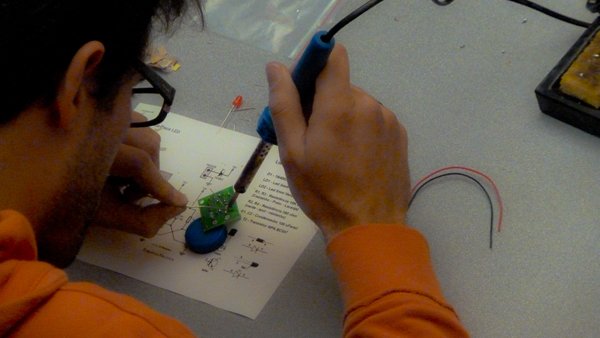 A new Hacker is born ! @Ricardo Castel­hano

Here is the final result, every­one leaves with their own blink­ing gad­get.
More pho­tos @flickr