Ter­ri­fic night yes­ter­day @ altlab!
The workshop star­ted with an intro to elec­tro­nics lea­ving the atten­dees anxi­ous to get down to sol­de­ring.
Des­pite that, everyone was focu­sing their atten­tion on what was being said.
Half an hour later the sol­de­ring irons were plug­ged in and the fun star­ted.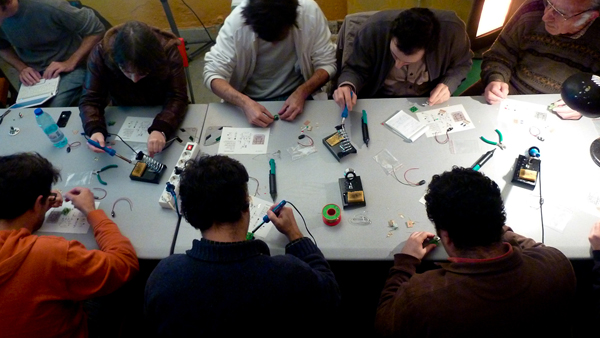 Hands-on and having fun!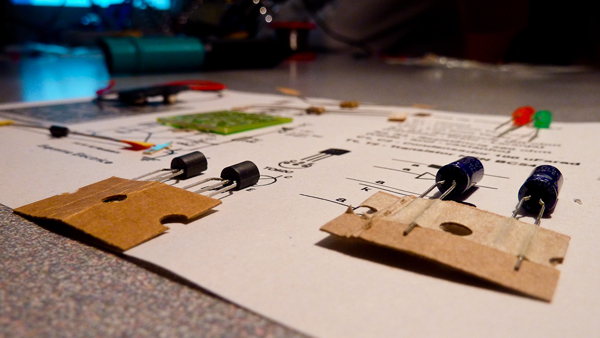 Blin­king LED KIT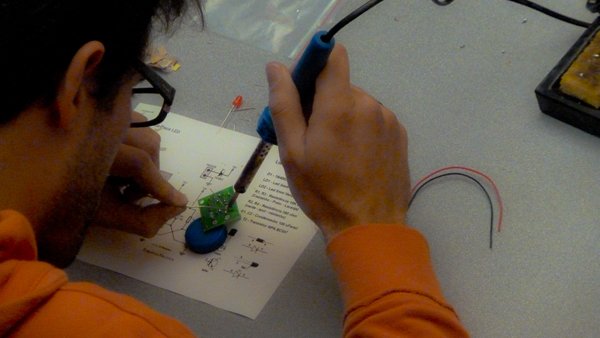 A new Hac­ker is born ! @Ricardo Cas­te­lhano

Here is the final result, everyone lea­ves with their own blin­king gad­get.
More pho­tos @flickr