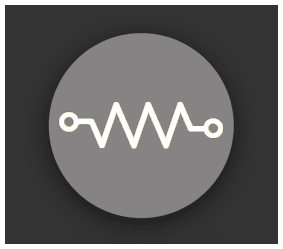 This sum­mer I was a resi­dent at NYC Resis­tor (NYCR), a hac­ker col­lec­ti­ve based in Bro­o­klyn, NY. I'm now back home in Lis­bon and would like to sha­re a bri­ef round-up of this won­der­ful experience.
First of all I must men­ti­on how incre­di­bly wel­co­ming and fun all the mem­bers of the col­lec­ti­ve are. Not only did they let me sha­re their spa­ce for two who­le months, pro­vi­ding me with a gre­at lear­ning oppor­tu­nity, but also made me feel at home among them and showed me a gre­at time.
I was lucky to get the­re just as their Awe­so­me August chal­len­ge was star­ting. The idea here being that NYCR mem­bers chal­len­ged each other to finish one gre­at pro­ject until the end of that month. The pro­jects were inde­ed awe­so­me, from an Eight Foot Lite Bri­te, an FPGA-based DNA sequen­ce align­ment acce­le­ra­tor, a Mono­me, a Player Toy Pia­no, and some very civi­li­zed smashing… to name only a few.
Another of my favo­ri­te sta­ples, and the one I think I'll miss the most, was Craft Night. Every Thurs­day eve­ning NYCR opens its doors to tho­se of us "who like to make stuff… so you don't have to make stuff by your­self." On the­se nights, NYCR mem­bers help visi­tors with their pro­jects by sha­ring tips and kno­wled­ge, and everyo­ne just has a gre­at time wor­king together around one big table.
And then of cour­se, the­re was the unfor­get­ta­ble Inte­rac­ti­ve Party, during whi­ch some of Awe­so­me August's pro­jects were shown, and that even inclu­ded a giant robot cake, chalk drawing on the flo­or, a Wimshurst machi­ne, and crayo­la model magic.
NYCR is cur­ren­tly offe­ring a seri­es of really inte­res­ting clas­ses, whi­ch I'm very sad to miss.
During my resi­dency I wor­ked on a few (really fun) expe­ri­ments with paper/cardboard pulp and soft cir­cuits, as well as other (frus­tra­ting) ones with car­bon nano­tu­bes. More on that later — I'm still unpacking 🙂
Thank you NYC Resistor!