After a well deserved holliday, the altLab crew is back in the lab. We are still getting to know our new home, and it will still take a while for us to get completely comfortable, but some of us are already back to work on their projects. Here's the play-by-play report of last Tuesday's session.
Luis worked on his HackyRacers project, trying to get it ready to show at the Lisbon Maker Faire. He also put the finishing touches on a small electronics kit to teach kids about electronics.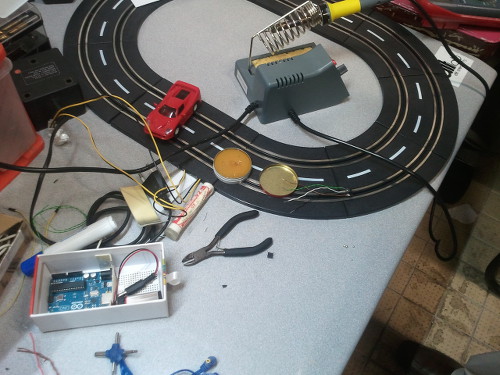 Fernando set out to improve the power consumption of our lab's RFID door lock to only turn on when someone is actually trying to use it. This week he dismantled the door knob and modded it to close a circuit when the lever is pulled, check it: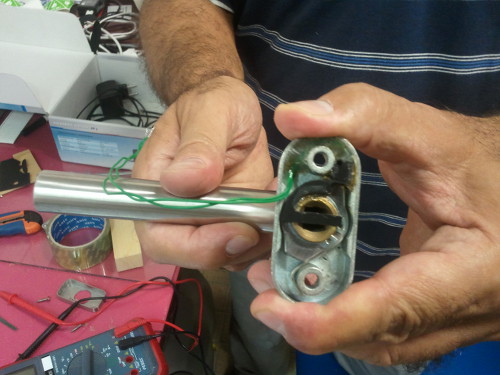 I went to the lab to etch some PCBs for a wireless sensor kit that detects tree hugs 🙂 Our usual toner transfer technique wasn't working properly, as the glossy magazine paper wasn't sticking to the copper plate when passed under the laminator several times, so I took a tip from Fernando and used some mad ironing skills: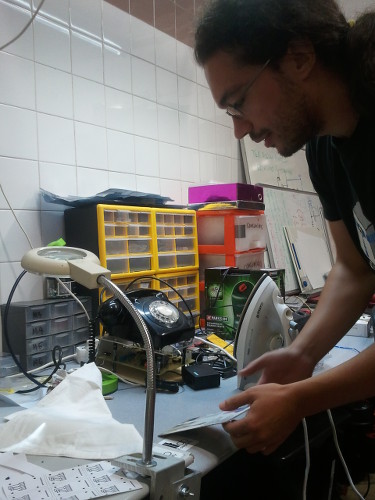 The results were great: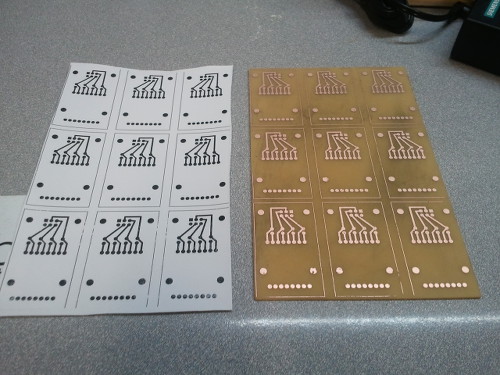 Next week will be hectic as we will be preparing for the Maker Faire and setting up our new shelves to sort all our materials and tools and make the new place a proper workshop.
See you next Tuesday!