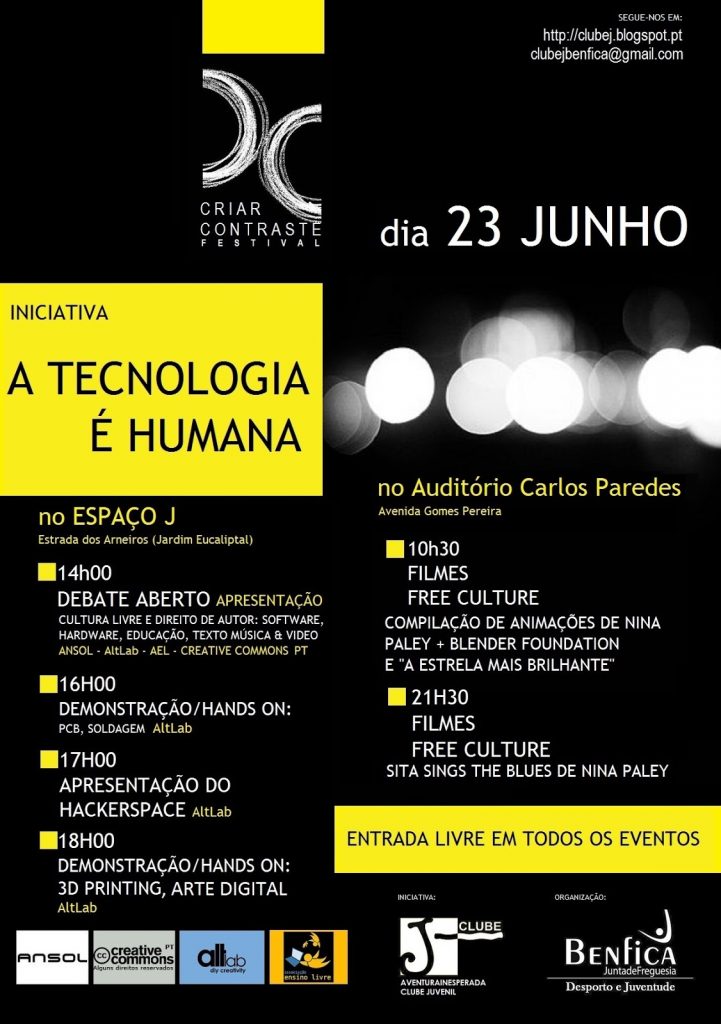 O Festival Criar Contraste 2013, promovido/organizado pelo Pelouro Desporto e Juventude da JFB e membros do Clube J irão apresentar, no dia 23 de Junho, a iniciativa "A Tecnologia é Humana" que irá ser composta pela exibição de filmes, debates e demonstrações diversas.
Nós estaremos lá com demonstrações do nosso know-how e workshops. Vêm também! 🙂
The Festival Criar Contraste 2013, promoted  and organized by the members of the Department of Sports and Youth JFB and J Club will present on 23 June, the initiative "Technology is Human" which will be composed by film screenings, debates and various demonstrations.
We will be there demonstrating our know-how and workshops. Be there to! 🙂