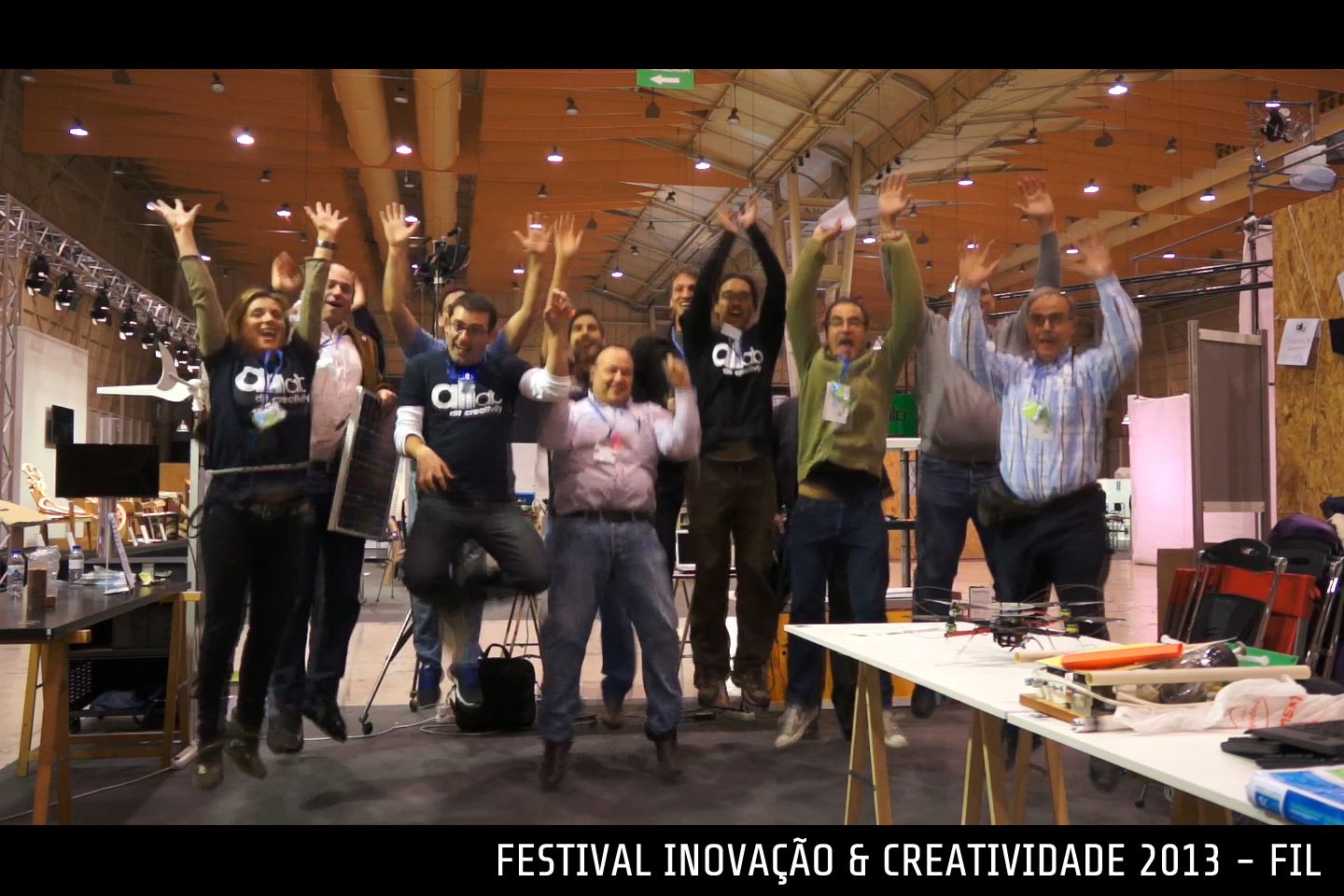 Acaba assim a grandiosa par­tic­i­pação do Alt­Lab no Fes­ti­val Ino­vação e Cre­ativi­dade da FIL.
Par­ti­mos com a feli­ci­dade de uma mis­são cumprida e um gosto espe­cial por um tra­balho bem feito.
Agradec­i­men­tos a todos os que aju­daram a tornar este fes­ti­val pos­sivel, a todos os que colo­caram o corpo e a alma neste evento, ao Público que foi espetac­u­lar e aos nos­sos patroci­nadores, em espe­cial à Vetrometal por todo o apoio incondi­cional que nos ofe­cereu 🙂
*Este já cá canta, venha o Próx­imo! 😉
Thus ends the great par­tic­i­pa­tion Alt­Lab at the Inno­va­tion and Cre­ativ­ity Fes­ti­val in FIL.
We leave with the joy of a accom­plished mis­sion and the taste for a job well done.
Thanks to all who helped make this fes­ti­val pos­si­ble, to all who have given their body and soul at this event, to the audi­ence that was spec­tac­u­lar and to our spon­sors, espe­cially Vetrometal that gave us their uncon­di­tional sup­port . 🙂
This one's a wrap, let the next come! 😉