Posts tagged
opening
0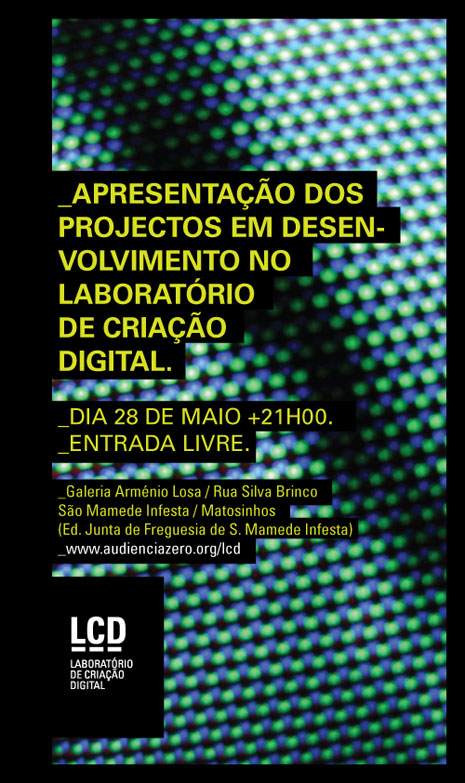 Our friends at LCD are hav­ing their semi­an­nual show this thurs­day. If your in Porto do stop by. There will be many awe­some pieces to see/play with, and lots of won­der­ful and cre­ative peo­ple to meet.
1
We are happy to intro­duce the paper­duino :D
This Tues­day Alt­Lab had its first pub­lic ses­sion and we did a mini work­shop on "paper­duinos", a new gen­er­a­tion of card­board arduinos. We had lots of fun and have many more ideas we'd like to try: dif­fer­ent lay­outs, col­ored papers, and other mate­ri­als. More info soon.