Ada Love­lace deve­lo­ped the first piece of soft­ware in his­tory, for Char­les Babbage's early mecha­ni­cal gene­ral-pur­pose com­pu­ter, the analy­ti­cal engine; she's, the­re­fore, the world's first soft­ware pro­gram­mer! Today is Ada Love­lace Day and we are cele­bra­ting women in tech­no­lo­gi­cal fields.
Here at Altlab we have a strong femi­nine influ­ence since two of our foun­ders are awe­so­mely extra­or­di­nary techy women!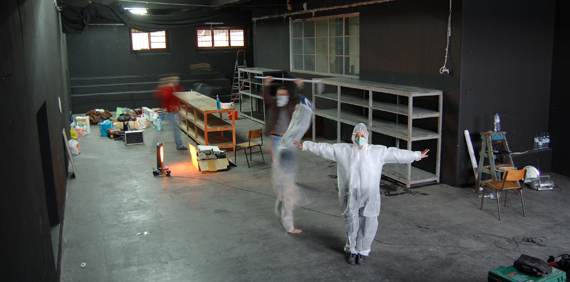 Cata­rina Mota
Cata­rina is a bit our de facto lea­der, gluing us all together with her incre­di­ble ten­der­ness and for­ced volun­te­e­ring skills. Her main inte­rests and topics of rese­arch are com­pu­ter vision, intel­li­gent mate­ri­als, hac­kers­pa­ces and per­so­nal fabri­ca­tion. Cata­rina got her Mas­ter degree in New York University's Inte­rac­tive Tele­com­mu­ni­ca­ti­ons Pro­gram where she spe­ci­a­li­zed in phy­si­cal com­pu­ting and inte­rac­tive ins­tal­la­ti­ons. Besi­des AltLab, she's one of the foun­ders and main writ­ters of http://openmaterials.org/. She's also an active mem­ber of Thin­gi­verse and her "things" and pro­ce­du­ral 3d model­ling are prai­sed by just about everyone, check it out http://www.thingiverse.com/catarina!
Mónica Men­des
Mónica (the blonde acro­ba­tic mon­key suit) is our char­ming radi­cal sur­fer foun­der! When she's not hac­king her own Range Rover she's busy wor­king with real-time video ins­tal­la­ti­ons on a pro­ject cal­led RTi­VISS http://www.rtiviss.com/ which is the basis of her PhD. She is also an inter­face desig­ner and a mul­ti­me­dia edu­ca­tor.