Ada Lovelace devel­oped the first piece of soft­ware in his­tory, for Charles Babbage's early mechan­i­cal gen­eral-pur­pose com­puter, the ana­lyt­i­cal engine; she's, there­fore, the world's first soft­ware pro­gram­mer! Today is Ada Lovelace Day and we are cel­e­brat­ing women in tech­no­log­i­cal fields.
Here at Alt­lab we have a strong fem­i­nine influ­ence since two of our founders are awe­somely extra­or­di­nary techy women!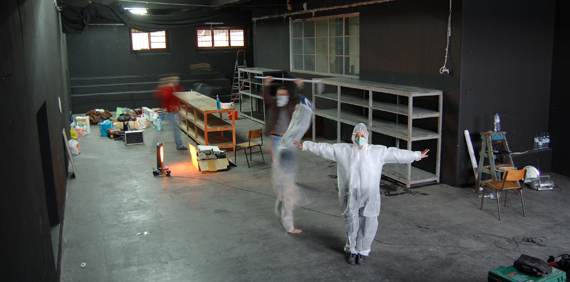 Cata­rina Mota
Cata­rina is a bit our de facto leader, glu­ing us all together with her incred­i­ble ten­der­ness and forced vol­un­teer­ing skills. Her main inter­ests and top­ics of research are com­puter vision, intel­li­gent mate­ri­als, hack­er­spaces and per­sonal fab­ri­ca­tion. Cata­rina got her Mas­ter degree in New York University's Inter­ac­tive Telecom­mu­ni­ca­tions Pro­gram where she spe­cial­ized in phys­i­cal com­put­ing and inter­ac­tive instal­la­tions. Besides Alt­Lab, she's one of the founders and main writ­ters of http://openmaterials.org/. She's also an active mem­ber of Thin­gi­verse and her "things" and pro­ce­dural 3d mod­el­ling are praised by just about every­one, check it out http://www.thingiverse.com/catarina!
Mónica Mendes
Mónica (the blonde acro­batic mon­key suit) is our charm­ing rad­i­cal surfer founder! When she's not hack­ing her own Range Rover she's busy work­ing with real-time video instal­la­tions on a project called RTiVISS http://www.rtiviss.com/ which is the basis of her PhD. She is also an inter­face designer and a mul­ti­me­dia edu­ca­tor.