Posts tagged
Festival
Lembram-se do pas­sa­tempo CCBS Ener­gia — altLab? Pois temos um ven­ce­dor que vai levar já levou um pai­nel solar de 30W. Os nos­sos para­béns ao Pedro Sousa! Sabe­mos que vai pas­sar em breve pelo altLab em Figo Maduro. Cá te aguardamos!
Ficam ima­gens do sorteio.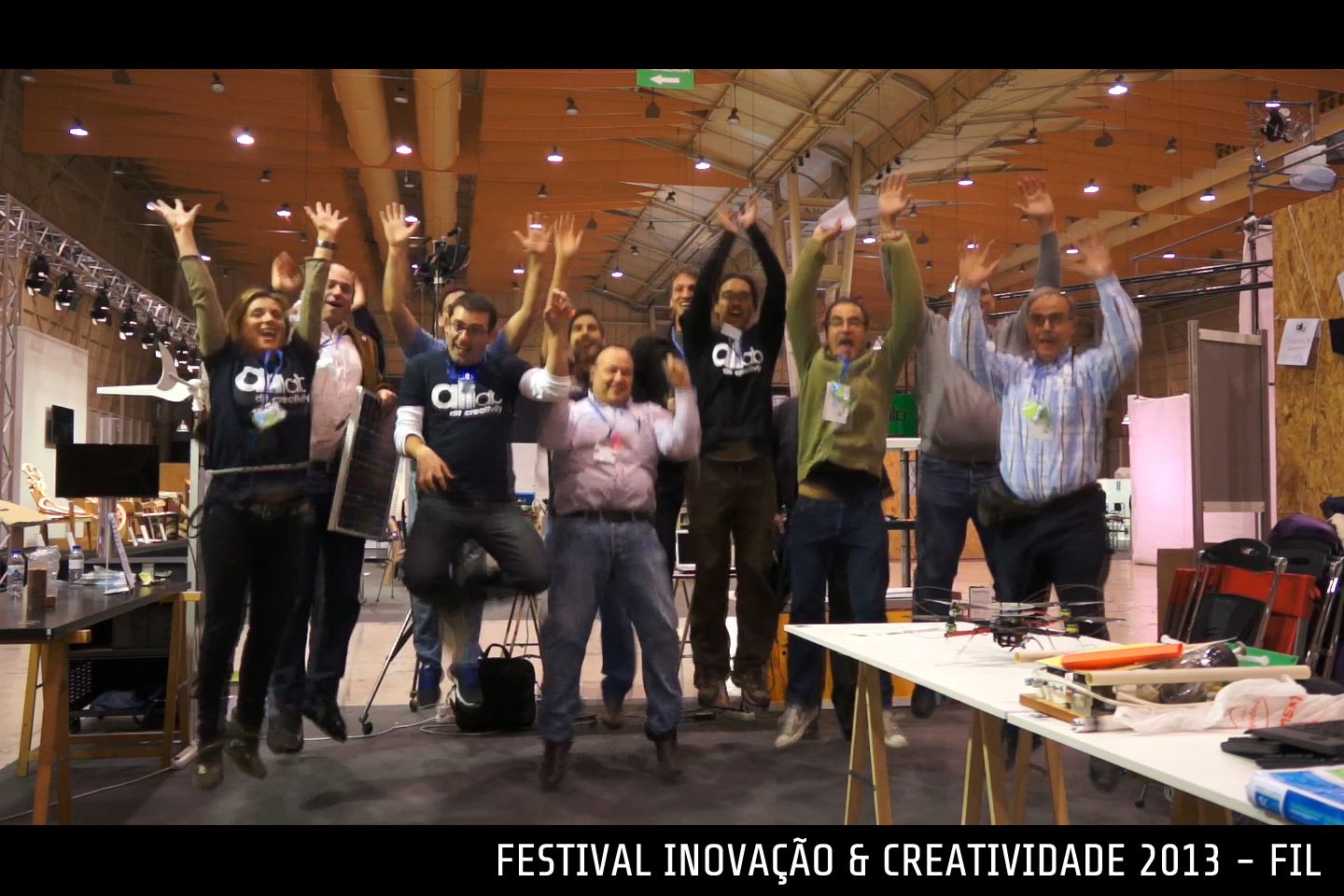 Acaba assim a gran­di­osa par­ti­ci­pa­ção do AltLab no Fes­ti­val Ino­va­ção e Cre­a­ti­vi­dade da FIL.
Par­ti­mos com a feli­ci­dade de uma mis­são cum­prida e um gosto espe­cial por um tra­ba­lho bem feito.
Agra­de­ci­men­tos a todos os que aju­da­ram a tor­nar este fes­ti­val pos­si­vel, a todos os que colo­ca­ram o corpo e a alma neste evento, ao Público que foi espe­ta­cu­lar e aos nos­sos patro­ci­na­do­res, em espe­cial à Vetro­me­tal por todo o apoio incon­di­ci­o­nal que nos ofecereu :)
*Este já cá canta, venha o Próximo! ;)
Thus ends the great par­ti­ci­pa­tion AltLab at the Inno­va­tion and Cre­a­ti­vity Fes­ti­val in FIL.
We leave with the joy of a accom­plished  mis­sion and the taste for a job well done.
Thanks to all who hel­ped make this fes­ti­val pos­si­ble, to all who have given their body and soul at this event, to the audi­ence that was spec­ta­cu­lar and to our spon­sors, espe­ci­ally Vetro­me­tal that gave us their uncon­di­ti­o­nal support . :)
This one's a wrap, let the next come! ;)
Temos andado ata­re­fa­dos com toda a logis­tica desta grande feira.
Emo­ções ao rubro com a recep­ção calo­rosa que esta­mos a ter por parte do público.
Ainda assim há tempo para dei­xar aqui para todos os algu­mas ima­gens do nosso stand e um tea­ser. Agra­de­ci­men­tos à nossa grande Mónica por ter cap­tu­ra­dos os videos do tea­ser que dei­xa­mos aqui.
MUSICA: CC.BY.pornophonique @Jamendo > game over