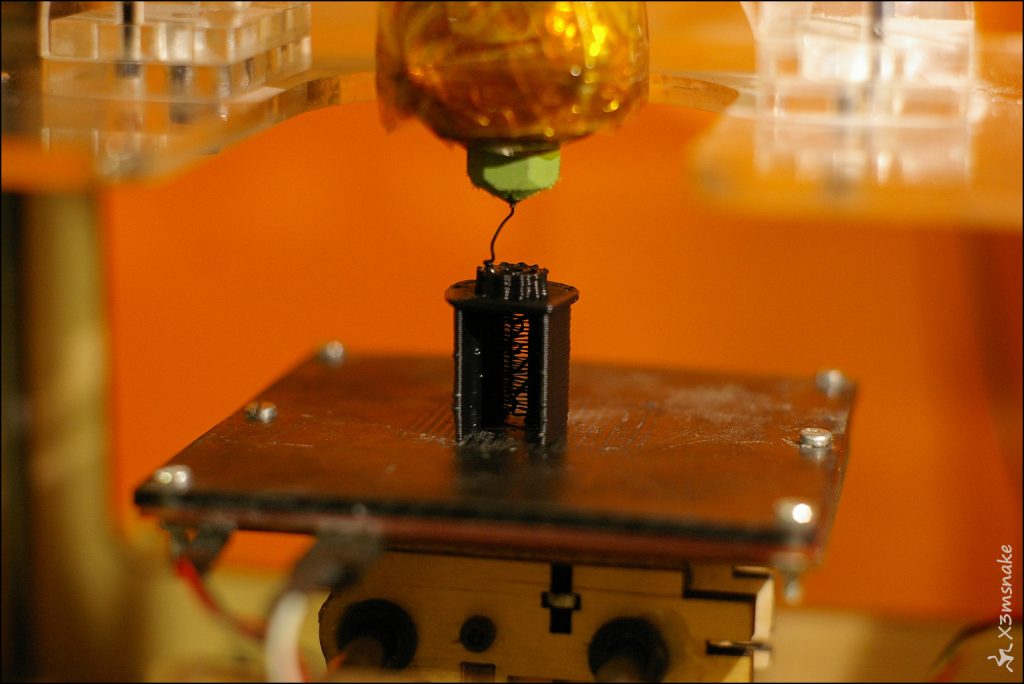 A cou­ple of weeks ago Luis Dinis, took Vio­leta for a demon­stra­tion @ IBM
Accord­ing to his report the pre­sen­ta­tion was a suc­cess 🙂
"Entre os dias 10 e 13 de Julho, a "Vio­leta" esteve em demon­stração na IBM.
Esta opor­tu­nidade surgiu no âmbito da ini­cia­tiva EX.I.T.E. — EXplo­rar os Inter­esses pela Tec­nolo­gia e Engen­haria que é real­izada em Por­tu­gal desde 2005 e no âmbito das práti­cas de respon­s­abil­i­dade social da IBM.

Este pro­grama global visa con­tribuir para a redução da dis­pari­dade de género, nomeada­mente no que se ref­ere ao acesso às áreas das engen­harias e ciên­cias e ao tra­balho colab­o­ra­tivo, por parte de jovens rapari­gas na faixa etária dos 11 aos 13 anos.
A "Vio­leta" fez um sucesso, espe­cial­mente porque o con­ceito de impressão em 3D é rel­a­ti­va­mente recente e mais ainda quando se percebe que uma ino­vação destas pode ser feita através da sim­ples colab­o­ração entre um grupo de pes­soas."
"Between the 10th and the 13th July, "Vio­let" went on demon­stra­tion at IBM.
This oppor­tu­nity sur­faced from the EX.I.T.E (EXplore the Inter­ests for Tech­nol­ogy and Engi­neer­ing), ini­tia­tive that has been orga­nized in Por­tu­gal since 2005 and from IBM's social respon­si­bil­ity prac­tices.
This global pro­gram aims to con­tribute to the reduc­tion on gen­der dis­par­ity, namely bridge the ease of access to col­lab­o­ra­tive work on the areas of engi­neer­ing and sci­ences, for young girls with ages com­prised from 11 to 13 years old.
"Vio­let" was a suc­cess, spe­cially because of the rel­a­tive recent con­cept that is 3D Print­ing, and more so when one real­izes that such a inno­va­tion can be achieved by sim­ple group col­lab­o­ra­tion."
This is not, but could as well be the start of a tour for vio­let. So to all of you that are read­ing out there, if you want Vio­let to visit your school, your com­pany, your col­lec­tive… form a group, write the group names on a list and drop us a mail, chances are you will be see­ing Vio­let Live soon, here's the press release approved by IBM…