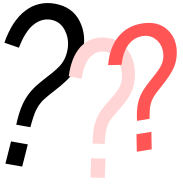 Estás a pen­sar ir ao Fes­ti­val In? Sim? Não? Tal­vez?… Pois o altLab tem para ti uma pequena oferta sur­presa, que pode­rás levan­tar no stand do altLab durante o Festival!
Para isso basta registares-te aqui no site (já ali em baixo) e visi­tar o nosso stand, indi­cando a alguém do altLab que esteja pre­sente o email usado no registo.
Esta oferta está limi­tada aos pri­mei­ros 50 regis­tos e a um registo por pessoa.
E agora, ainda estás a pen­sar em não ir ao Fes­ti­val :) ? Visita-nos por lá!
The event have ended — no more regis­tra­ti­ons are allowed.