News
Foi um Sucesso!
Supe­ra­mos as nos­sas expec­ta­ti­vas, expe­ri­men­ta­mos e demo-nos bem, foram-nos pro­pos­tos exce­len­tes desa­fios que nós acei­tá­mos e aguar­da­mos com ante­ci­pa­ção, par­ti­lha­mos sor­ri­sos, conhe­ci­mento, apren­de­mos muito com quem nos visi­tou, divertimos-nos imenso no pro­cesso e par­ti­mos com sau­dade mas com a cer­teza que vol­ta­re­mos na pro­xima Maker Faire
We've exce­ded our expec­ta­ti­ons, made expe­ri­ments that pro­ven good results, got pro­po­sed great chal­len­ges that we promp­tly accep­ted and eagerly await, sha­red smi­les, kno­wlege, lear­ned a lot with those that visi­ted us, had a lot of fun in the pro­cess and left with nos­tal­gia but with the cer­tainty that we will return next Maker Faire.
Um abraço espe­cial aos nos­sos volun­tá­rios Ruy e Lia que se reve­la­ram desen­ras­ca­dos e moti­va­dos como um ver­da­deiro hac­ker deve ser, faço votos que esta seja a pri­meira de mui­tas par­ti­ci­pa­ções, foi um gosto par­ti­ci­par convosco.
Os dois kits Ardui­nos que foram ofe­re­cido ao altLab pela InMo­tion vão para vocês. Já esta­mos a pre­pa­rar um workshop espe­cial apren­der a soldar :)
No junk Chal­lenge, todos foram ven­ce­do­res, mas se houve alguém que se des­ta­cou pelos conhe­ci­men­tos reve­la­dos em tão tenra idade foi este Rapaz.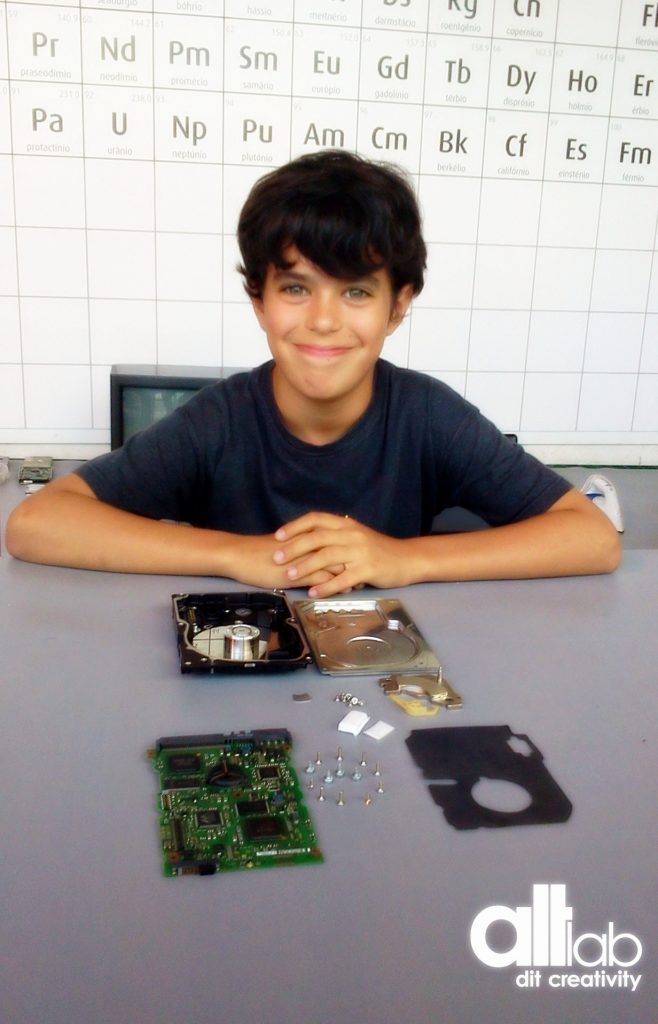 Temos para ti uma T-shirt e uma caneta Puzzle altLab! pede aos teus pais que nos con­tac­tem aqui para com­bi­nar a entrega do teu prémio :)
Até ao final da semana ire­mos colo­car as fotos que resul­ta­ram do Junk Chal­lenge e outras mais.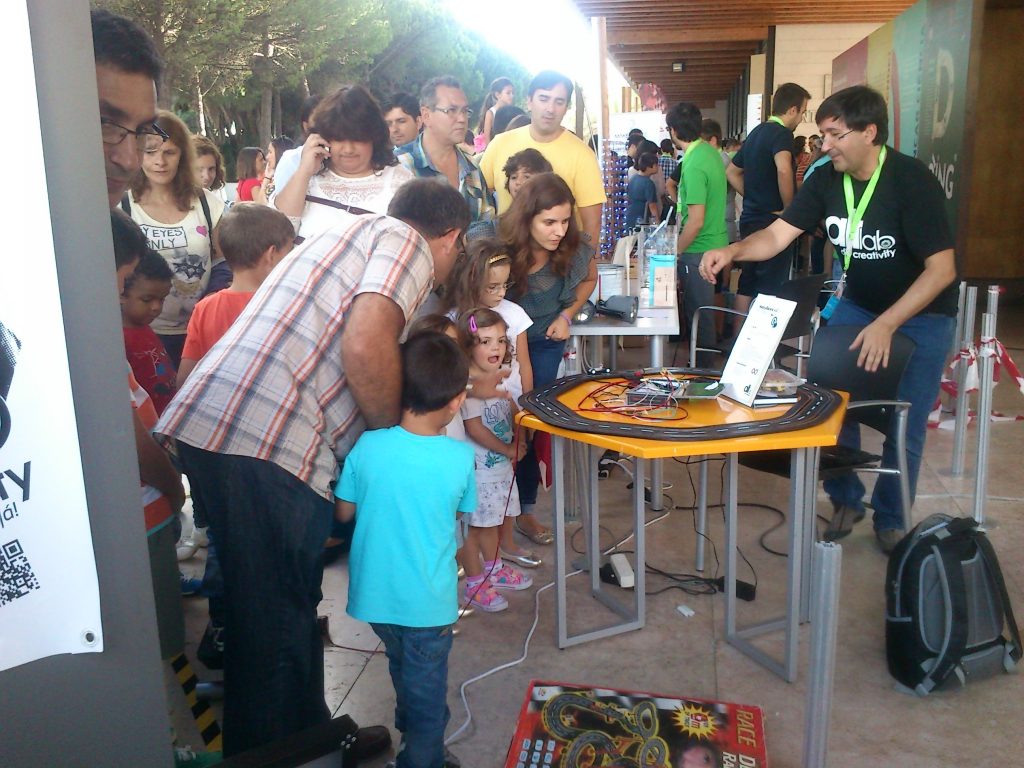 Seguem abaixo os nos­sos agra­de­ci­men­tos;  (more…)